LIVE MUSIC CONCERT ON 02 DECEMBER 2023
Let the Musical Magic Enchant the Hills
Embark on an unforgettable musical journey with this band, where the enchanting blend of Bollywood and Sufi songs will transport you to another realm. Brace yourself for a live experience that promises goosebumps, as we start with a bang, transition through high-energy beats, delve into soul-stirring romantic melodies, and culminate in a maddening crescendo.
Our repertoire includes both released and unreleased original songs, crafted by artists deeply rooted in the Bollywood industry, each a maestro and music producer in their own right. Join us, and let the collective prowess of these industry luminaries elevate your senses. Get ready to be swept away as your feet are irresistibly compelled to groove to the tunes. This isn't just a concert; it's a musical phenomenon waiting to unfold.
Aakash Patwari – Lead Vocalist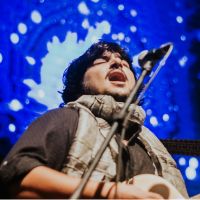 Hailing from the heart of Madhya Pradesh, Aakash Patwari is a musical maestro whose remarkable journey through the Bollywood industry has left audiences spellbound. With his soulful melodies and effortless ability to captivate hearts, Aakash stands as a true luminary in the world of music.
Neil Andrews – Acoustic Guitarist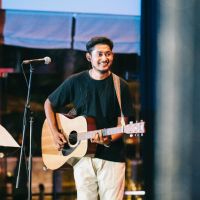 Neil Andrews, born in Madhya Pradesh, epitomizes India's diverse talent. His journey in Bollywood, collaborating with industry giants, has left an indelible mark with soul-stirring melodies
Navneet Singh – Bass Guitarist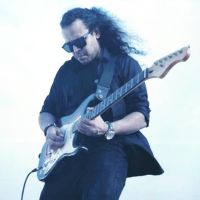 A seasoned musician with two decades of expertise, boasts a diverse skill set as a guitarist, music producer, liveA and session artist. Hailing from Mumbai, he was a pivotal member of the acclaimed band Raahie. Presently, he collaborates with renowned YouTuber Siddharth Slathia and Eshan, showcasing his continued dedication to the world of music.

Piku (Ali) –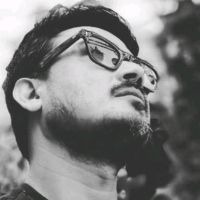 Hailing from the vibrant city of Guwahati, Islam Ali is a music artist with an incredible sense of rhythm that has propelled him on a remarkable journey in the Bollywood industry. His contributions as a skilled bass guitarist for prominent movie soundtracks have solidified his place in the world of music. Get ready to groove to the beats of Islam Ali's musical journey

Prafulla – Percussion Artist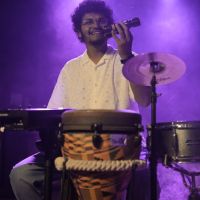 Dive into the rhythmic world of Prafulla, a virtuoso in percussion and Indian instruments. From the mesmerizing beats of the tabla to a symphony of diverse rhythms, his music weaves a tapestry of soulful melodies. Experience the heartbeat of tradition with Prafulla's unique mastery
Shakti Vishwakarma – Keyboard Artist
Introducing the multi-talented maestro, Shakti Vishwakarma With over 10 years of experience as a keyboardist/pianist, music producer, and mix engineer, he has crafted a musical journey that transcends boundaries. From symphony halls to studio sessions, their passion for creating captivating melodies knows no bounds. His collaboration with Symphony Orchestra showcases his exceptional talent and ability to orchestrate breathtaking compositions.
Vikas
Vikas on drums, the rhythmic maestro of our band, unleashes powerful beats that compel people to dance. His drumming prowess creates a sonic dance floor, transforming every rhythm into a heartbeat for the soul
Want to attend the concert?
Call: 8091531071 or 8091531072 to know more and book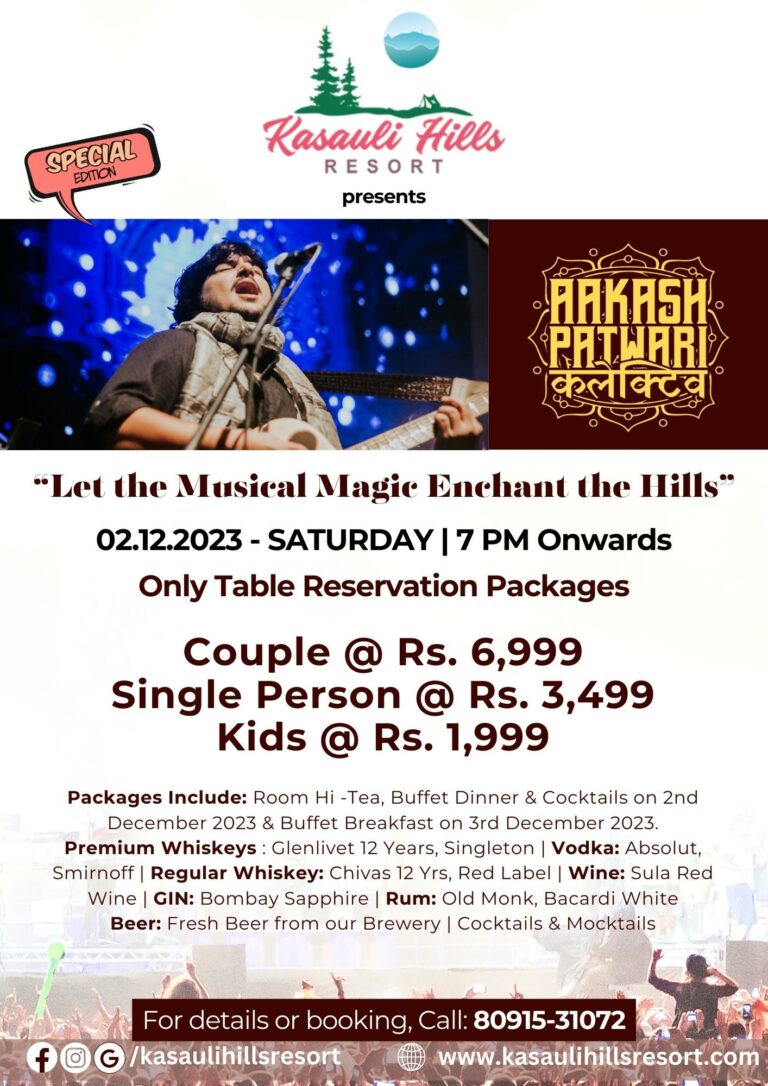 Continental and Indian Rstaurant
Dine in amongst nature, with unparallel views of the valley under the pine trees. Enjoy our mouthwatering multi-cuisine dishes, specially curated by our Executive chef, who brings his 25+ years of experience from within India and outside.